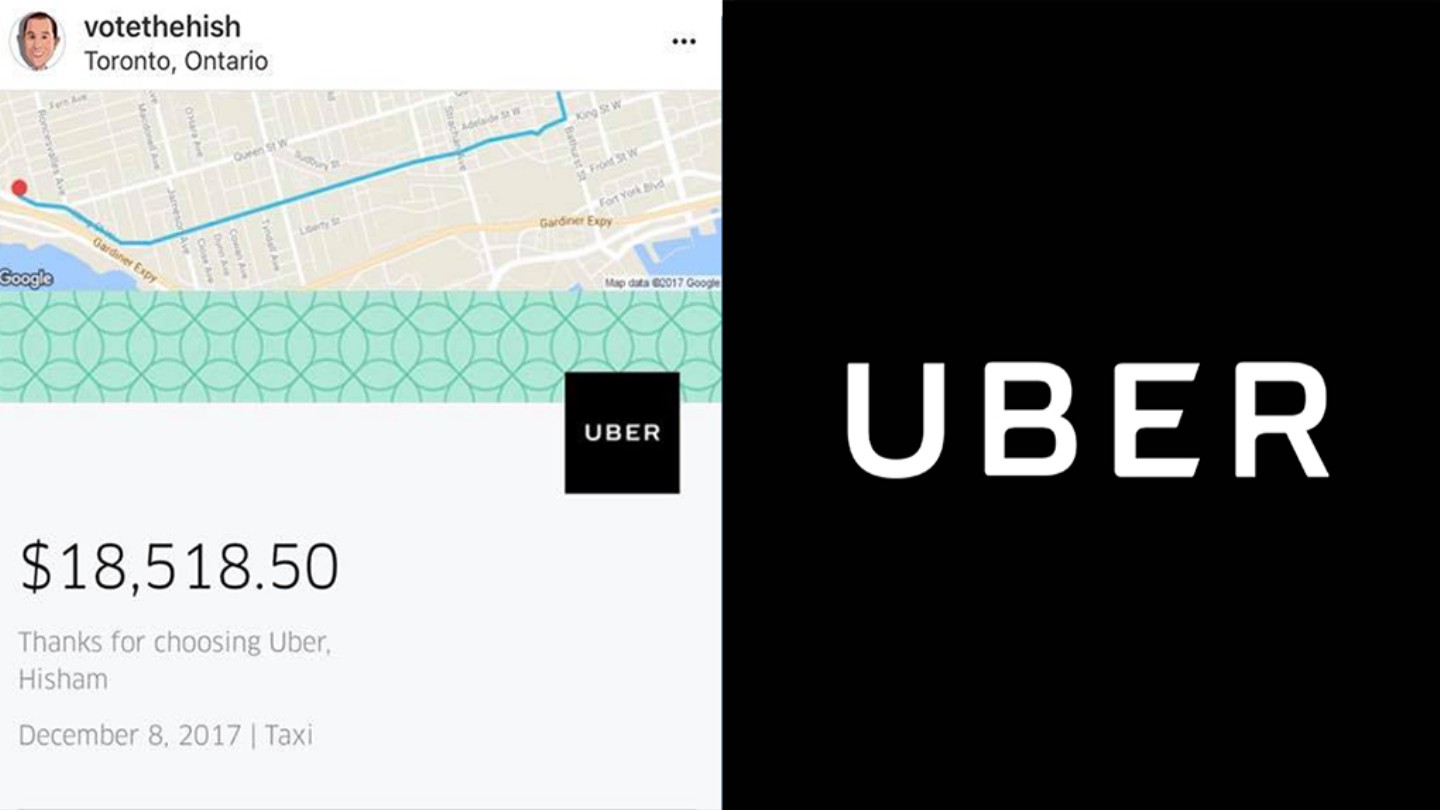 When Hisham Salama grabbed an Uber to visit a friend at Toronto's St. Joseph's hospital Friday night, he was expecting to pay around $20.
Instead, the app informed him that his bill for a 20-minute ride was $18,518.
"My first reaction was to just laugh, because I thought it was probably just an error but then about 20 minutes (later), when I was with my friend, I thought I should probably check my credit card to make sure everything was OK,» Salama, who had opted for the metered Taxi fare rather than the standard Uber X ride, told VICE. That's when he noticed there was a significant amount pending on his credit card.